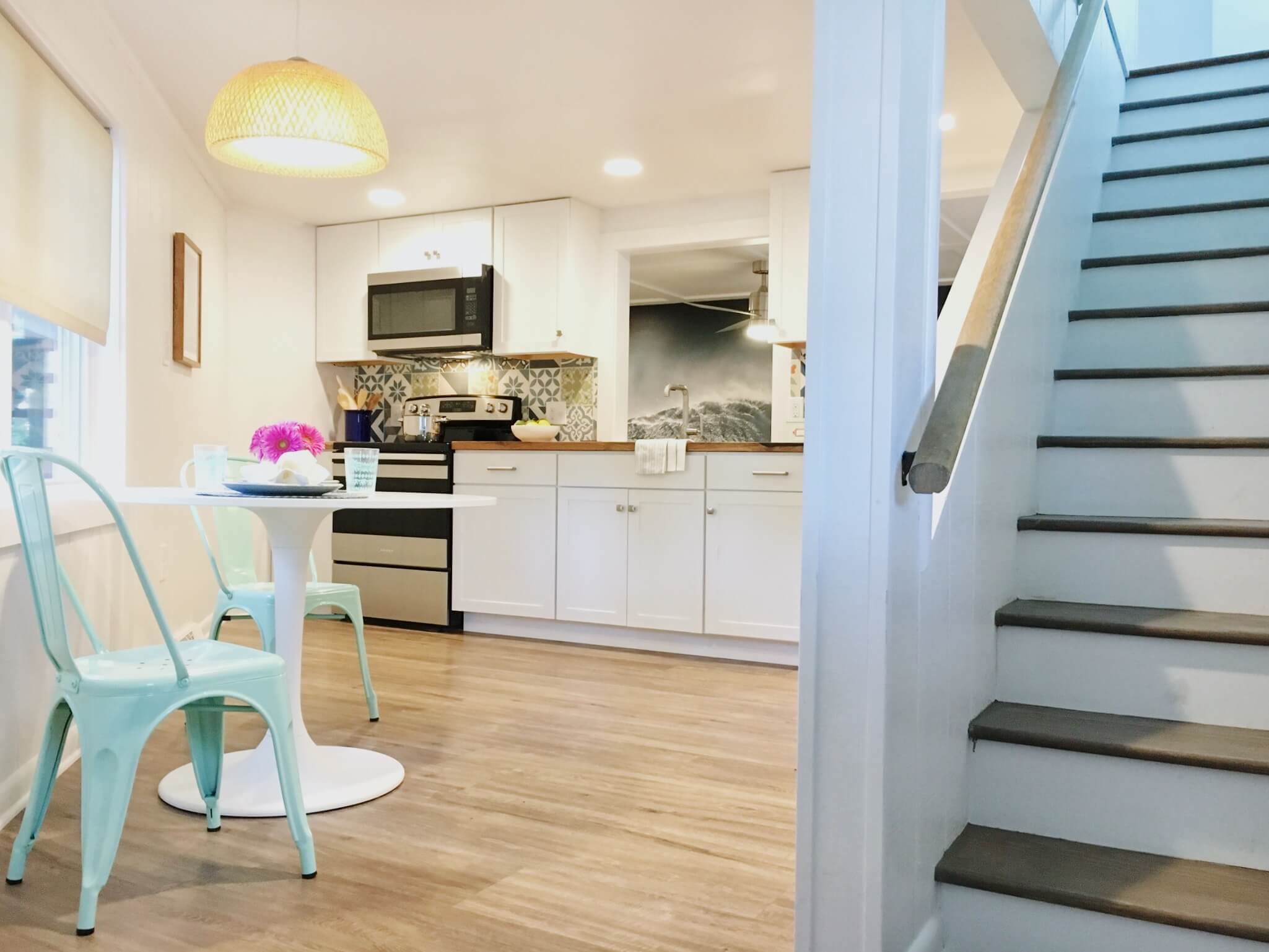 Season 2: Episode 6
A Beach Bungalow with Style
Robin and Tom fell in love with Dewey Beach over a decade ago, and they've spent years vacationing there as a family. A few years ago, they purchased their very own home in Dewey so they can have a more permanent place to gather their big, fun-loving family.
Their property is made up of a large main house and a smaller guest house. In theory, the guest house can sleep up to five people, but its strange shape and outdated furnishings make it feel much smaller.
Robin and Tom asked me to help them give their guest house a dramatic makeover. I got creative, and set about transforming this cramped, pie-shaped house into a hip, SoCal-style beach bungalow.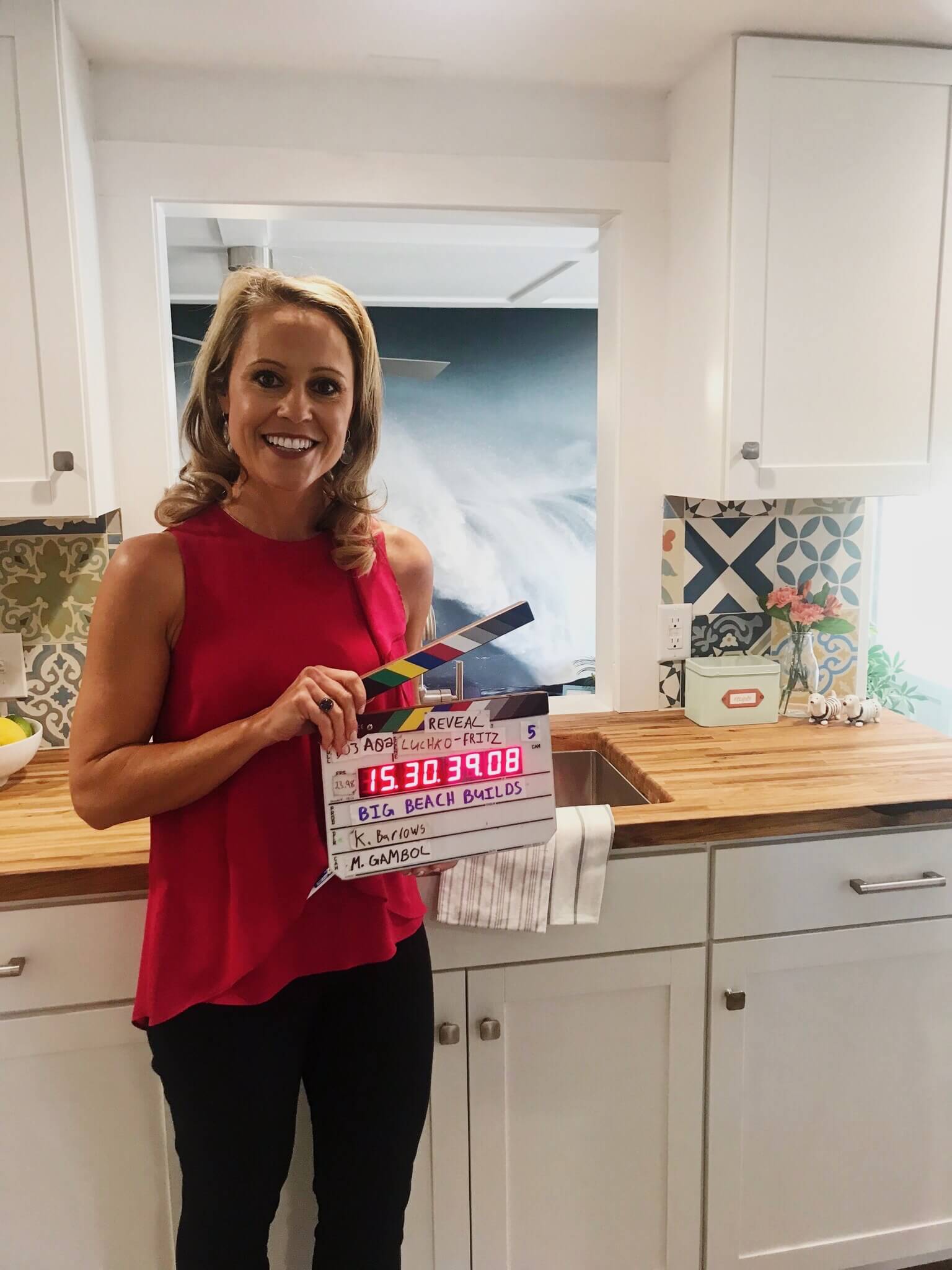 Kitchen
Problem: The original kitchen was not only tiny, it was also an awkward shape: long and triangular. It had the potential to be cool and quirky, but it just felt overcrowded and inefficient. There was very little counter space, and a full-sized refrigerator was crammed into the compact area under the stairs.
Solution: With such a small room, you can't afford to waste a single inch. I wanted to take full advantage of the kitchen by adding more storage and counter space.
I installed a new range with a microwave above it, creating a nice clean counter area for cooking prep. I got rid of the ill-fitting refrigerator under the stairs, and replaced it with a small fridge and freezer that sit side-by-side under the new butcher block countertop. Above this area and in the backsplash behind the range, I placed a patchwork of colorful cement tiles. I absolutely love this look; it has a bohemian, laid-back style that's perfect for a beach cottage.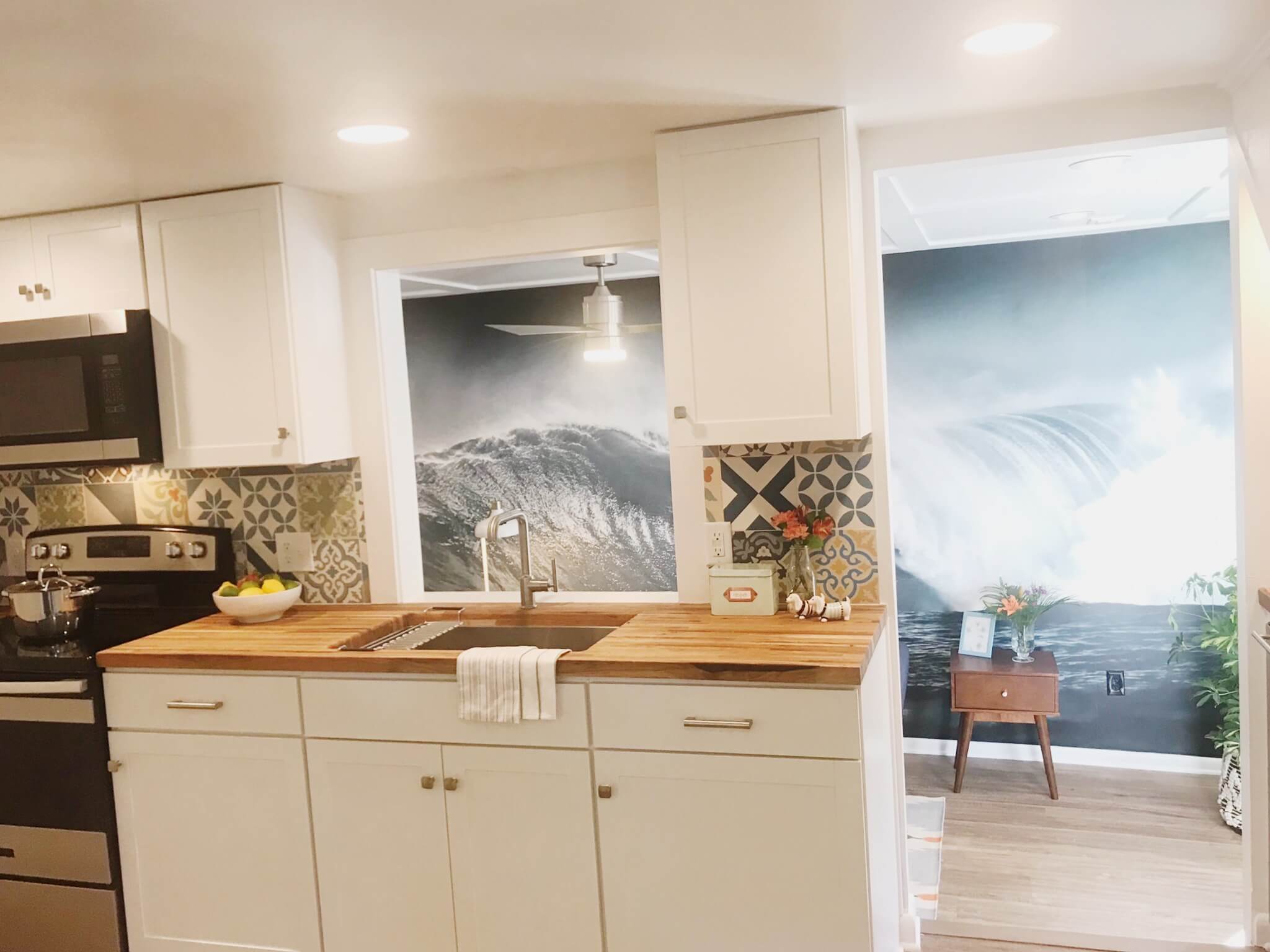 To make the entire first floor feel more spacious, I also demolished part of the wall separating the kitchen from the living room. This connected the two rooms with a pass-through over the sink, and made both spaces much more functional and social.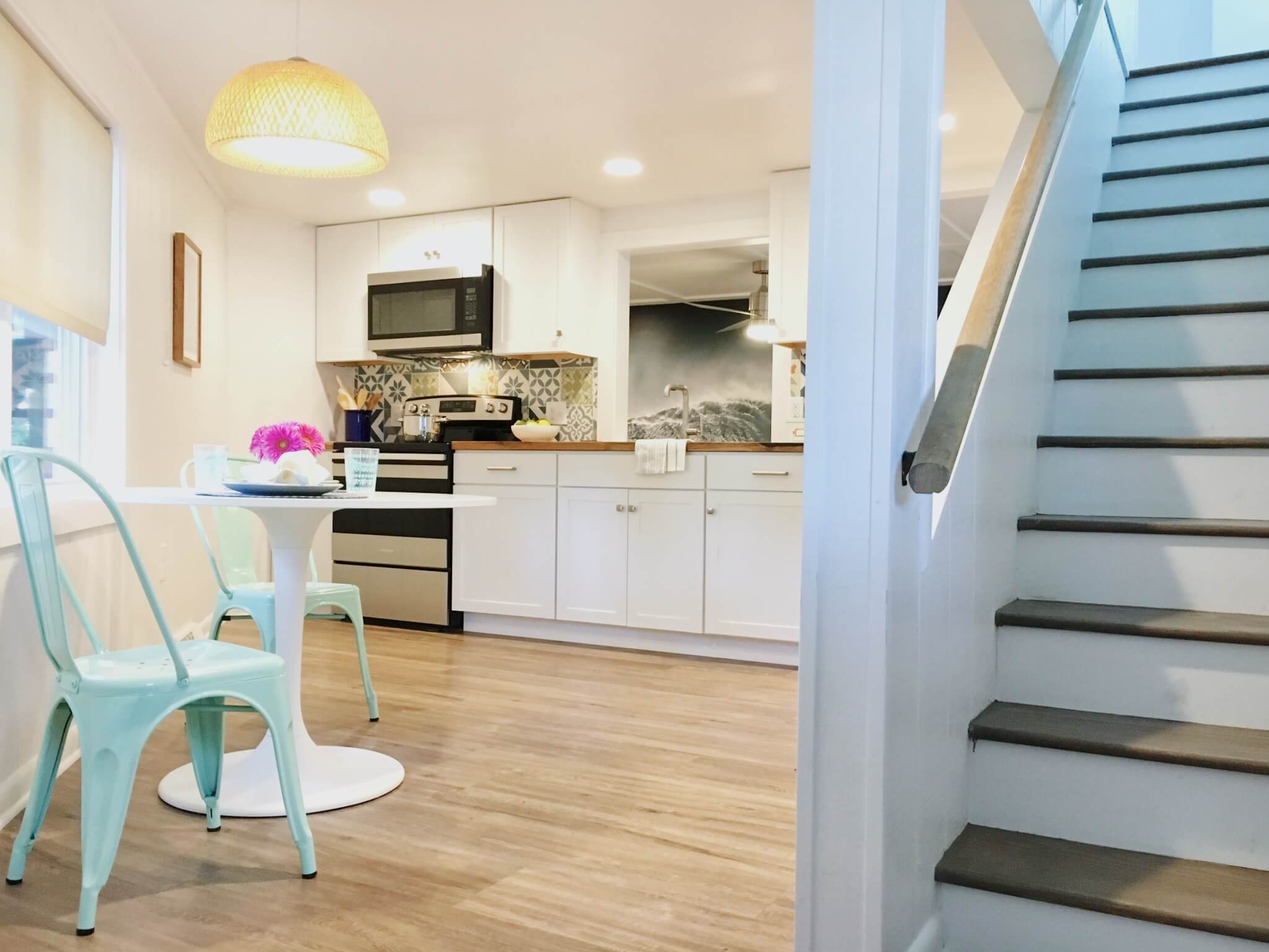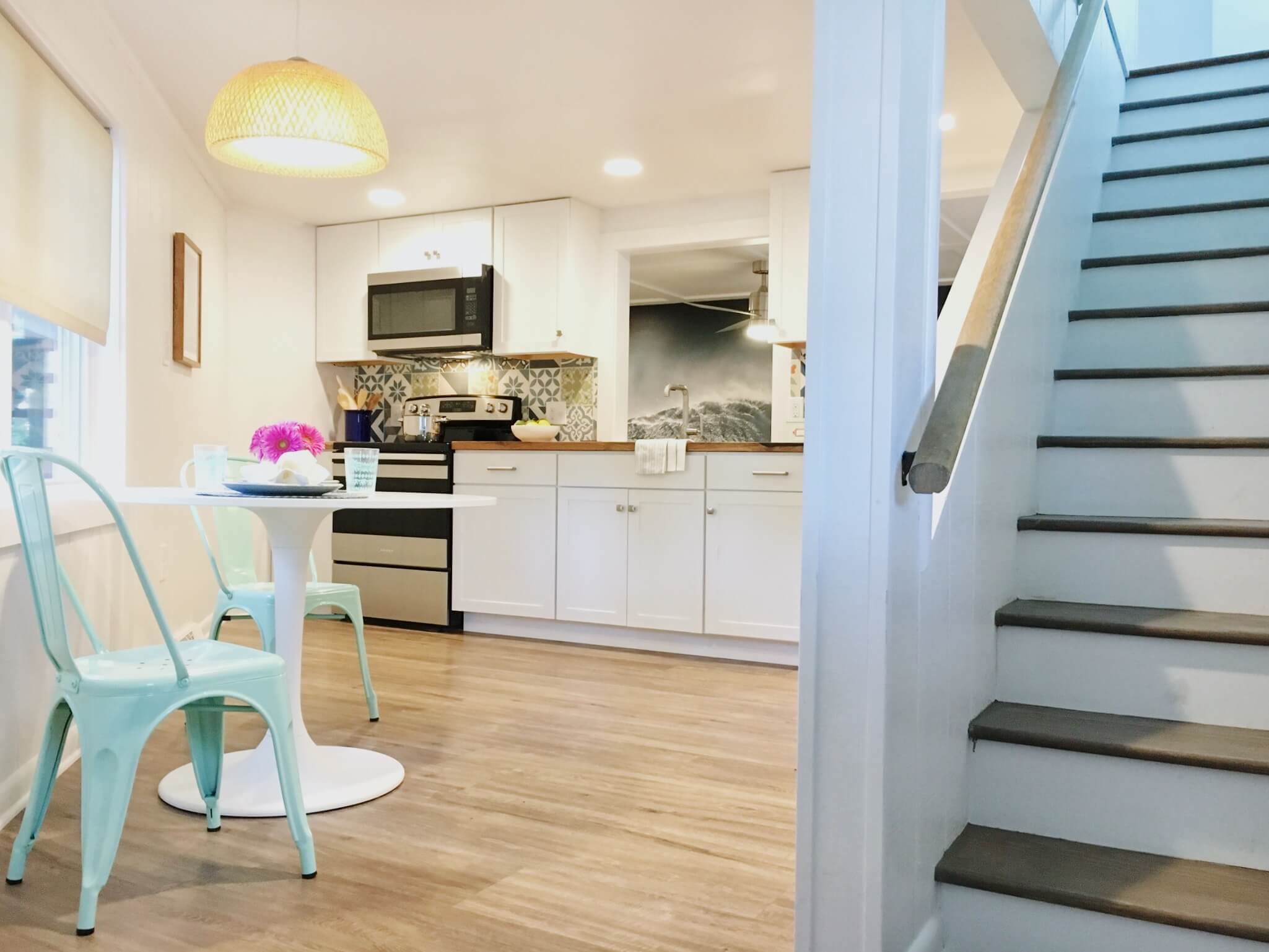 Living Room
Problem: Yikes, this room did not look like a living room at all! Long, narrow and poorly lit, it was more like a hallway or a closet than a place to entertain (which their family loves to do). The room also felt bland and lacking in personality, which just wouldn't do for such a lively family.
Solution: Once I put in the cutout opening up the kitchen into the living room, the space was already on its way to being reborn. The living room already had nice high ceilings, which I emphasized by adding some attractive architectural trim. I furnished the room with eclectic, modern furniture, and swapped out the sad carpet for luxury vinyl tile (which looks like beautiful hardwood but is a lot more forgiving – especially great for kids and pets).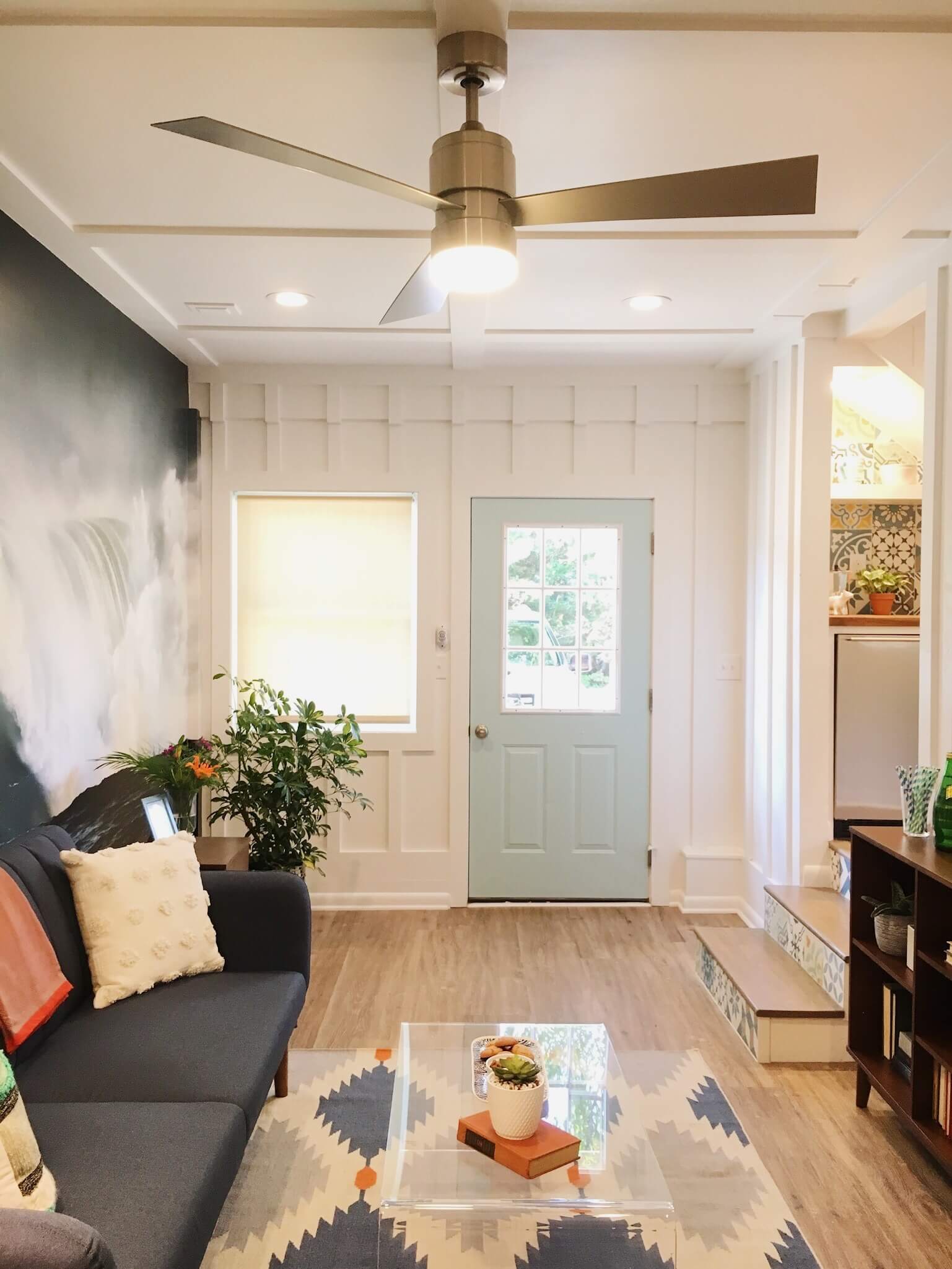 The long white wall behind the sofa was a blank canvas; it needed something cool and eye-catching. I took inspiration from my own house and ordered a beach mural to fit the entire wall. It gives the space so much character and style.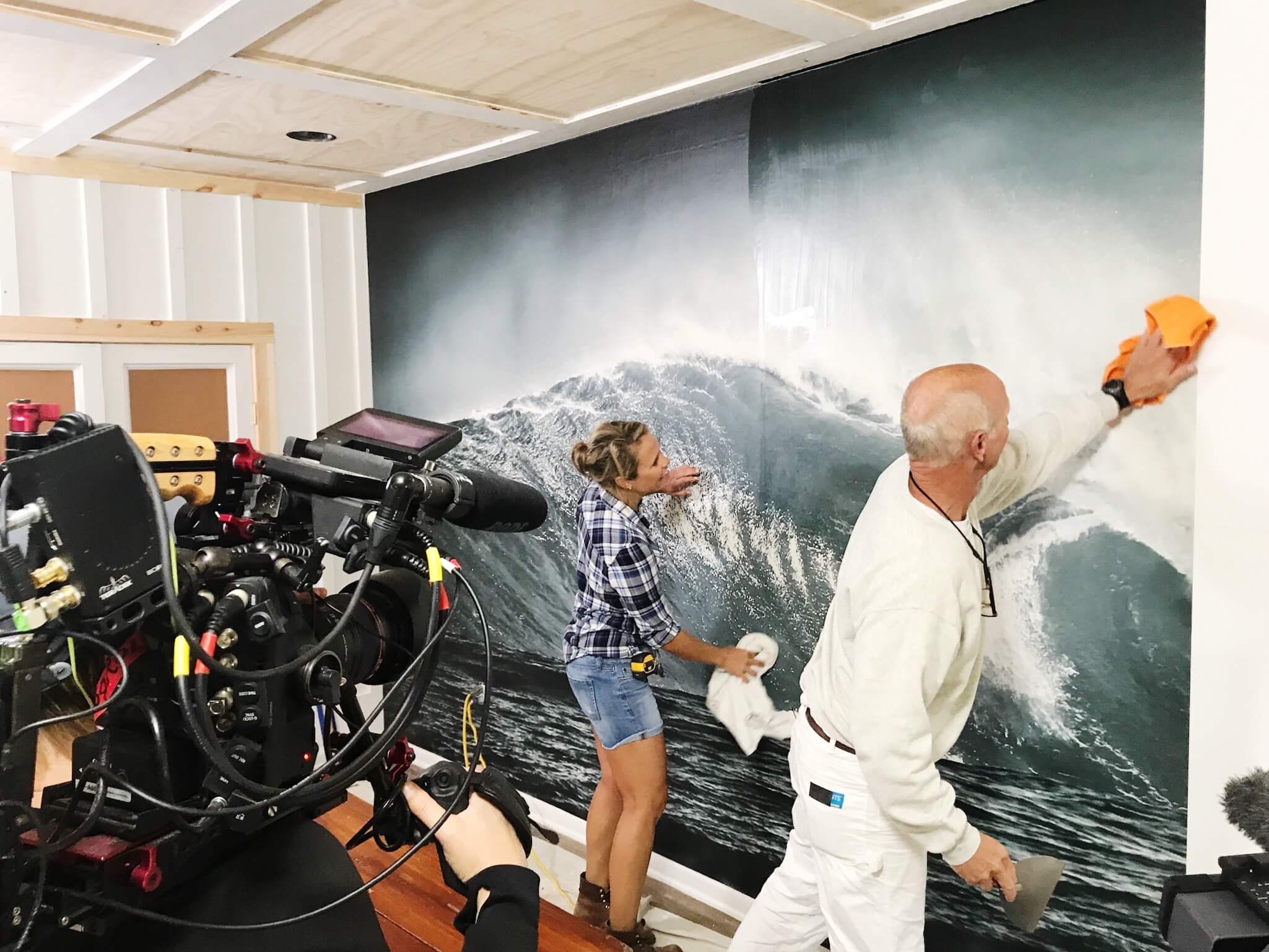 Living Room – Laundry Room Doors
Problem: A set of louvered doors leads into the laundry room from the living room. The doors' blah design didn't do anything for the space, so we had the option to either hide them or make them an appealing detail in the room (spoiler: we went for the latter!).
Solution: In the middle of the laundry room doors, I framed rectangular pieces of corkboard – so Robin and Tom can display photos, homemade artwork and other meaningful family mementos.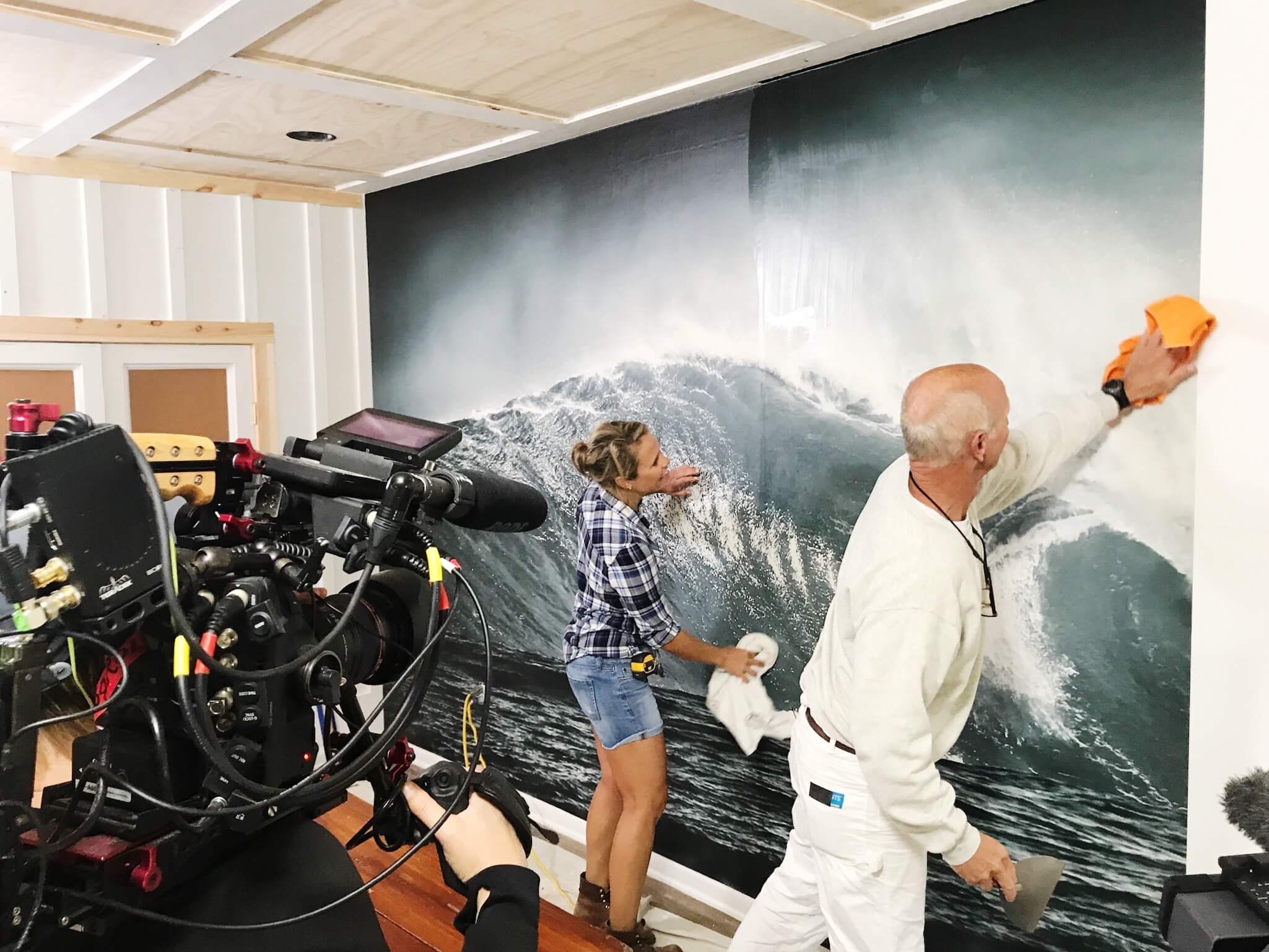 Bathroom
Problem: This bathroom was one of the trickiest I've ever had to tackle. The sloped ceiling and small square footage forced guests to lean over to be able to see themselves in the vanity. And watch your head, tall people! Going to the bathroom in the middle of the night would be downright dangerous.
Solution: As luck would have it, the hallway leading into the bathroom had a bit of space to spare. I decided to reframe the wall and move the bathtub into the current hallway. This created a much larger layout to work with.
I shifted the vanity to a different wall (no more awkward leaning or head bumping!) and installed a storage closet where it had been before. I updated the room with all new fixtures, flooring and bathtub tile. My final (and favorite) touch was putting in V-groove wainscoting on the bottom two-thirds of the wall – painted a rich color – and a playful nautical wallpaper to the top third and the ceiling. Voilà – a bigger, bolder and cheerier bathroom!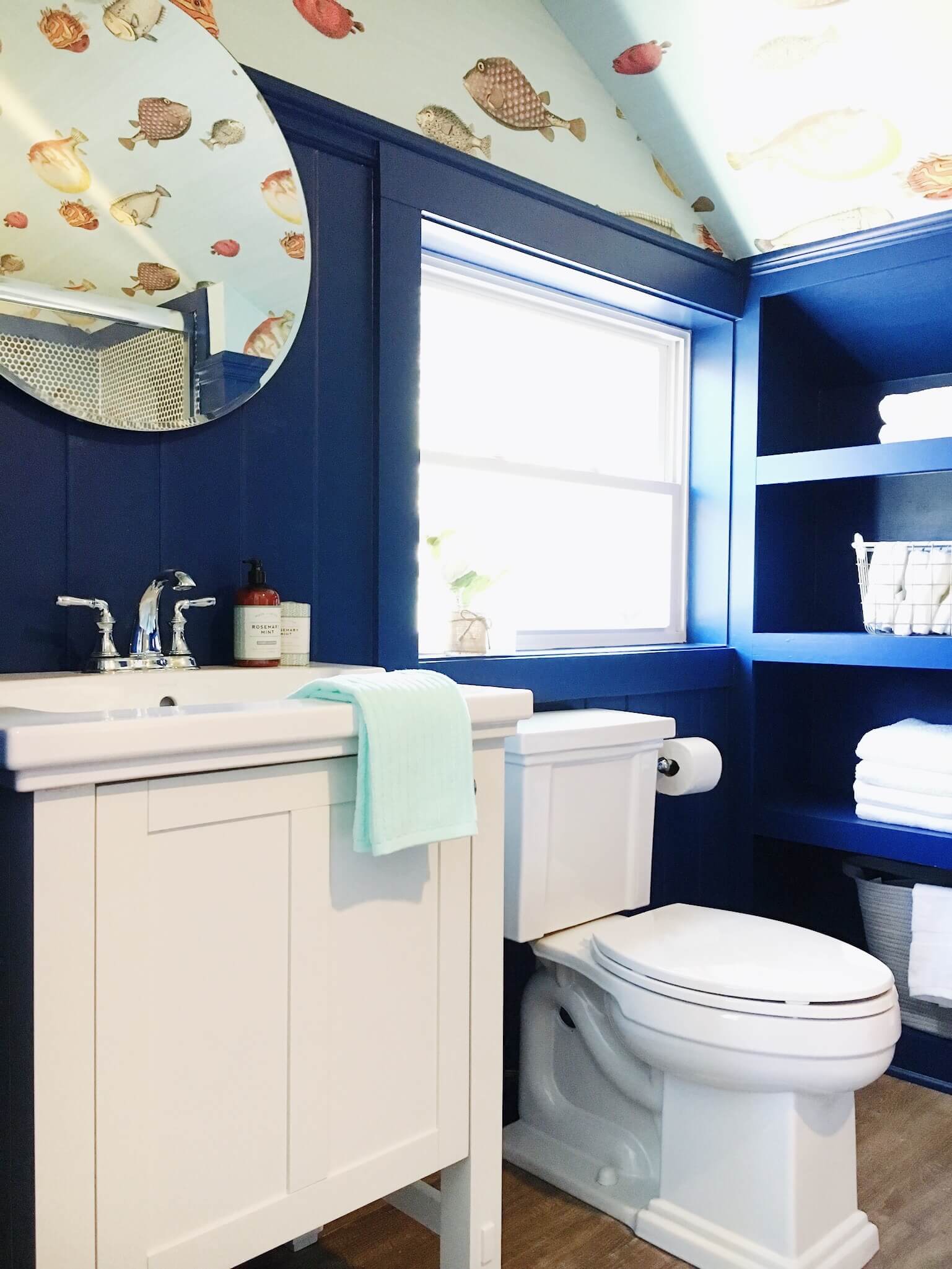 Robin and Tom's guest house was a delightful challenge to take on. Their gloomy little guest house is now a stylish beach bungalow. The only problem is that all their family members will fight over who gets to stay there when they come to visit!
See you next week, same time (Monday at 9/8c) and same place (DIY Network)!

Learn more about the behind-the-scenes secrets on all my episode recaps. And tune in for two brand new episodes of #BigBeachBuilds every Monday night at 9/8c on DIY Network.