HGTV Dream Home Special Encore Schedule
Thursday, January 4 @ 11am EST
Wednesday, January 10 @ 1pm EST
Tuesday, January 16 @ 8am EST
Friday, January 26 @ 1pm EST
Thursday, February 1 @11am EST
Monday, February 5 @ 1pm EST
Friday, February 16 @ 8am EST
DIY Behind the Build: HGTV Dream Home Encore Schedule
Monday, January 8 @ 11am EST
Wednesday, January 10 @ 10am EST
Saturday, January 13 @ 9am EST
Tuesday, January 23 @ 4pm EST
Watch Marnie in HGTV Dream Home Giveaway 2018!
HGTV Dream Home Giveaway 2018
As a fifth generation builder, and CEO of Marnie Custom Homes, Marnie knows a thing or two about building dream homes.
You can see her in action as she hosts HGTV Dream Home Giveaway 2018 on January 1st at 8pm ET.
For a sneak peek, make sure to tune in to "Behind the Build" on December 28th at 11pm ET on DIY Network – and follow Marnie on social for exclusive content about Dream Home 2018 and more!
Did you miss the premiere?
Check out the encore showtimes!
View Encore Schedule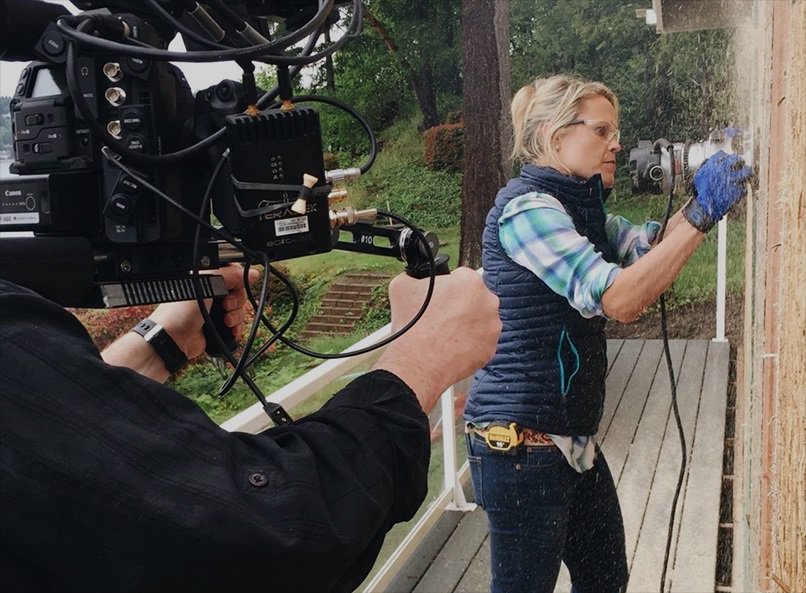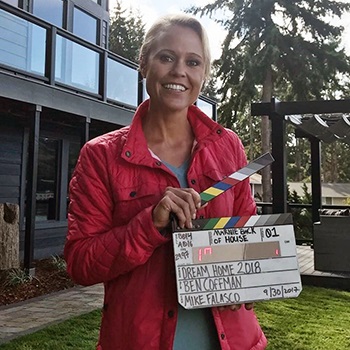 December 12
Catch Big Beach Builds TOMORROW during a @diynetwork marathon from 1-7pm EST! .
December 12
Catch Big Beach Builds tomorrow during a DIY Network marathon from 1-7pm EST!
December 11
In case you missed my Bay Breeze house tour over at Marnie Custom Homes here's a recap. This contemporary home overlooks Assawoman Bay in Fenwick Island. What's your favorite room? See today's story for more.
December 7
Drum roll please!🥁 The winner of my 2018 Favorite Things Giveaway is Sarah Straughan!!! Congratulations Sarah, you've just won $600 worth of my favorite gifts that I know you'll enjoy!!Thank you to everyone who entered and shared. It was so much fun, I'll be doing it again next year. Happy Holidays!!
December 2
Sunday morning kitchen inspiration. Give your space a truly custom look by adding panels that match your cabinets over your refrigerator, freezer, and dishwasher.This works especially well when trying to create a seamless, uninterrupted swath of cabinetry. What's your favorite feature of this kitchen?
November 30
🎉MARNIE'S FAVORITE THINGS GIVEAWAY!!🎉Tis the season for giving! I've picked my favorite gifts and all the products are from companies that give back to those in need. I'm giving away everything you see to ONE WINNER! That's $600 worth of prizes to ONE LUCKY WINNER!To Enter:1. Follow @marnieoursler and @marniecustomhomes 2. Tag at least 3 friends that would love these gifts in the comments below or share this post. (Each friend you tag counts as one entry; minimum 3 to enter, no maximum. Sharing = 15 entries). 3. The giveaway will run from 11/30 7am EST through 12/6 10pm EST. After the entry period, I will select 1 winner in a random drawing of all entries received and the winner will be announced on 12/7 and contacted directly thru DM.Prize: $600 worth of gifts to one winner!1. LSTN Bluetooth Speaker $100 2. Love Your Melon Women's Beanie $45 3. Bird + Stone "Dream Builder" Cuff $38 4. United By Blue Gender Neutral Backpack $68 5. Bloom & Give CoCo Women's Scarf $75 6. Patagonia Trucker Hat $30 7. Vertellis Family Edition conversation card game $25 8. Best Self Co Journal, daily schedule and organizer $32 9. Young Living Essential Oils Desert Mist Diffuser w/ Tangerine and Peppermint Essential Oils $83 10.Melissa & Doug Workbench $100Eligibility: By entering, you confirm that you are at least 18 years old, are a US resident and have a valid shipping address. All prizes will be mailed to recipient. This is in no way sponsored or associated with this platform. It is also not sponsored or associated with any of the brands included in this bundle. You agree to release all brands responsibility & to terms of use. Good luck and Happy Holidays!
November 28
Pro Tip: Bring the old into the new!When installing new floors, repurpose your old hardwood floors into different parts of the house. Here, we took the hardwood out of the old house, kiln-dried it and made these shelves, a dining table and fireplace mantle. This can add instant character and charm to your home. Check out today's story to see the reclaimed wood table and fireplace I created. What do you think?
November 27
🎉CHARITY GIVEAWAY ANNOUNCEMENT🎉Congrats to Joan Hughes Herbold and The Michael J. Fox Foundation for Parkinson's Research. You are the winner of our charity giveaway contest. I just donated $500 to The Michael J Fox Foundation today in your honor and because it's Giving Tuesday, they will match my contribution making it $1,000!Thank you to everyone who nominated your charity and shared your story. I was touched by each and every one of your submissions. We have an amazing community here! Let's continue to help each other and lift up those who need it. ❤️
/officialmarnieoursler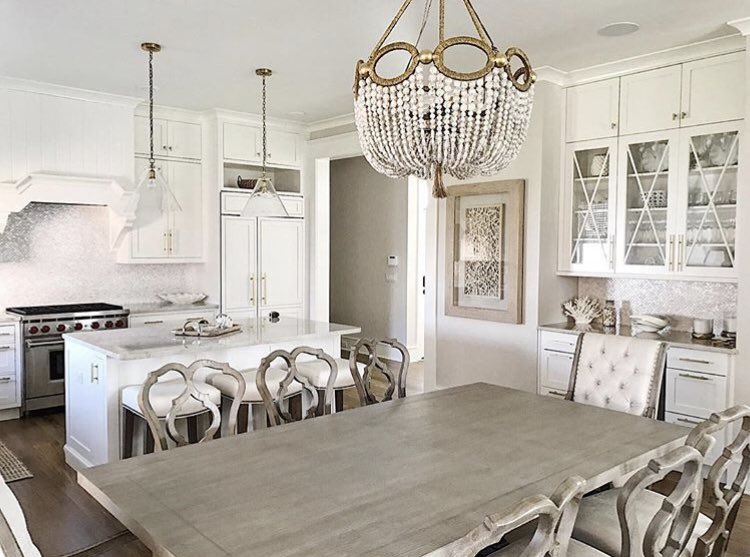 November 3
One of my favorite kitchens! Nothing complements white better than more white. Add interest by using varying tones, textures, and materials to create layers and depth. Here we warmed it up with touches of weathered wood and brass. How would you rate this kitchen 1-10? https://t.co/mJEkwx9C6n
October 29
One question I repeatedly get asked about is this mural called "Surfing in Hawaii." It was featured in @HGTVMagazine on my house tour and you can find it at @magicmurals. It's a constant reminder of why I love living at the beach. What do you think of it? https://t.co/tBAaGx6bnJ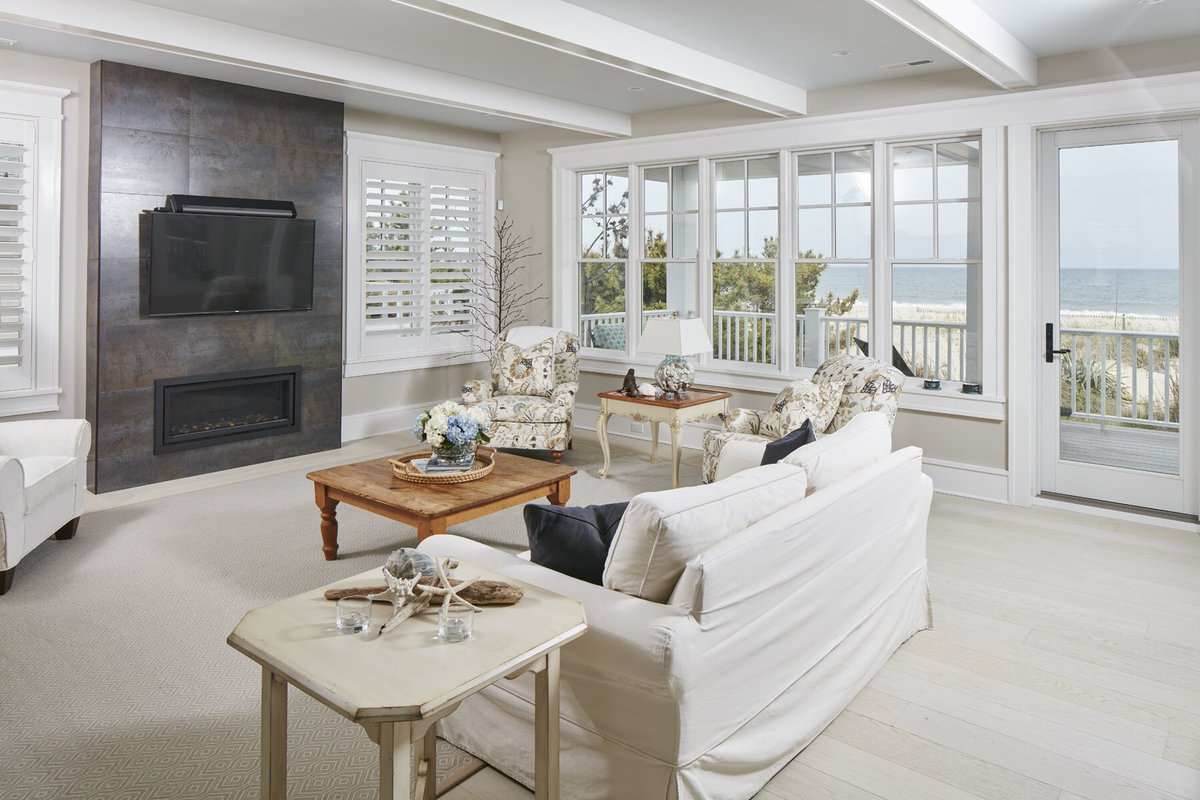 October 24
Gave this fireplace surround an industrial look with @porcelanosa 'Ferroker' tile. It has a rust-like finish that blends well with a neutral decor to make it a showstopper. https://t.co/ryPUKA3BWK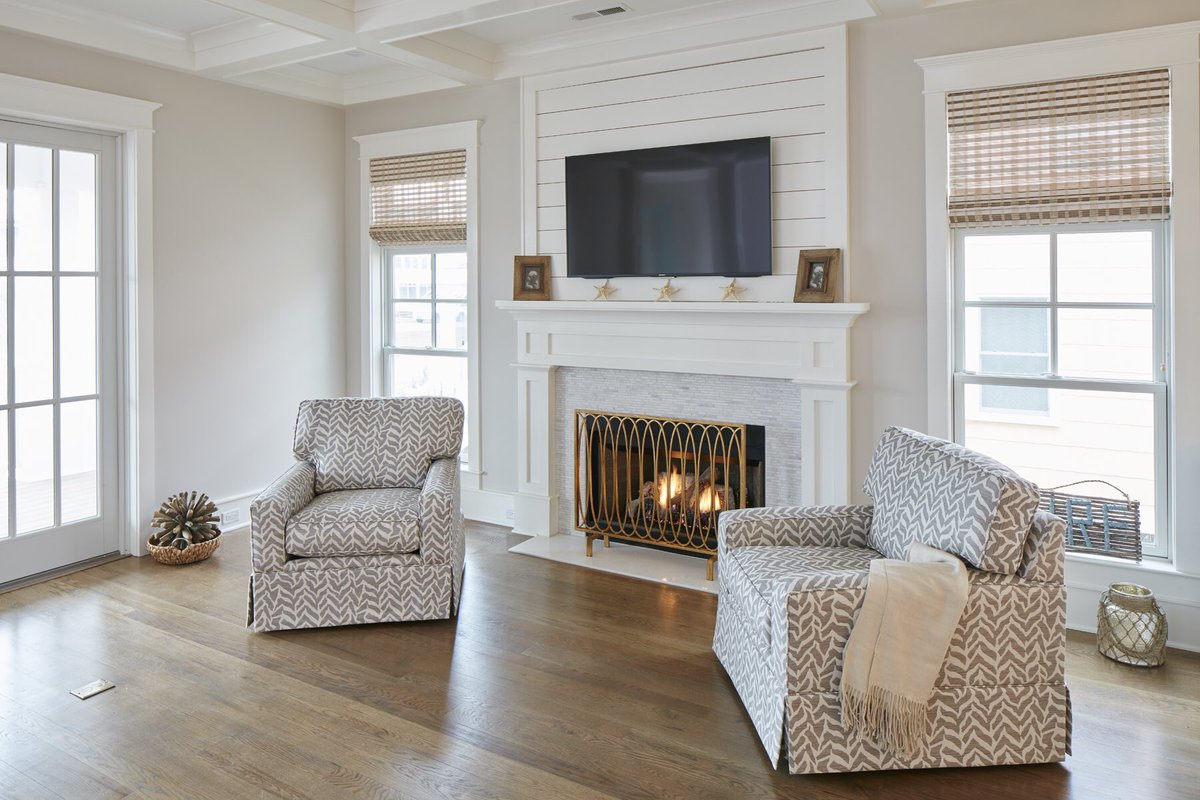 October 14
It's a perfect lazy Sunday here in Delaware to cozy up to the fireplace. Check out my tips for designing a show stopping fireplace on my blog. https://t.co/rFfzzBDE6R https://t.co/jYG8bJaa9g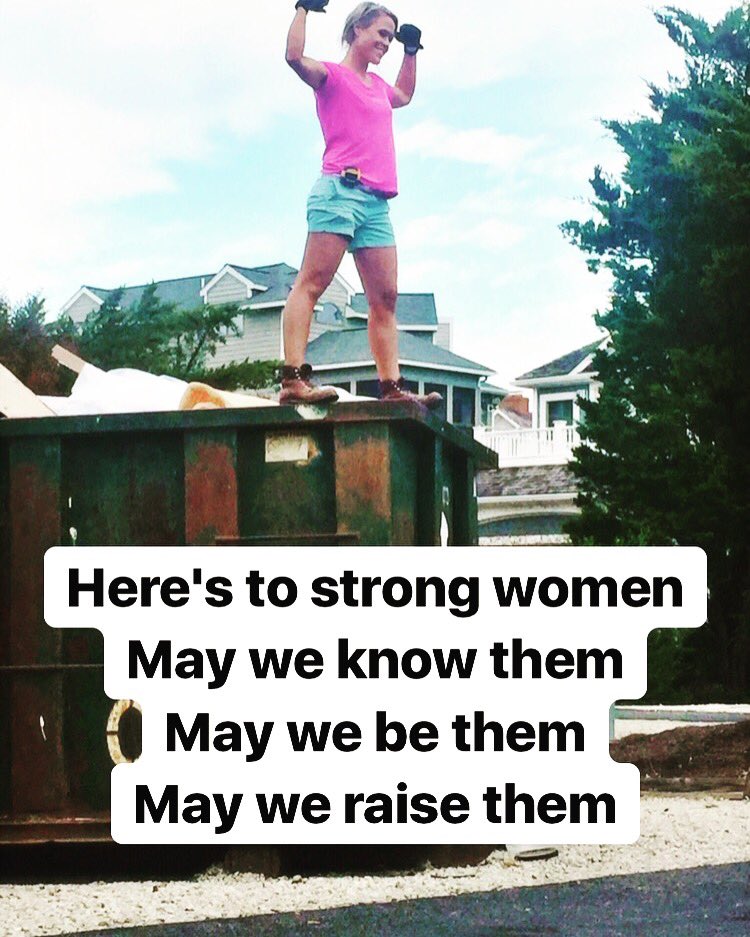 October 11
May every girl feel celebrated and empowered today and everyday. #dayofthegirl #girlpower #InternationalDayOfTheGirl https://t.co/o1z5mO6nKS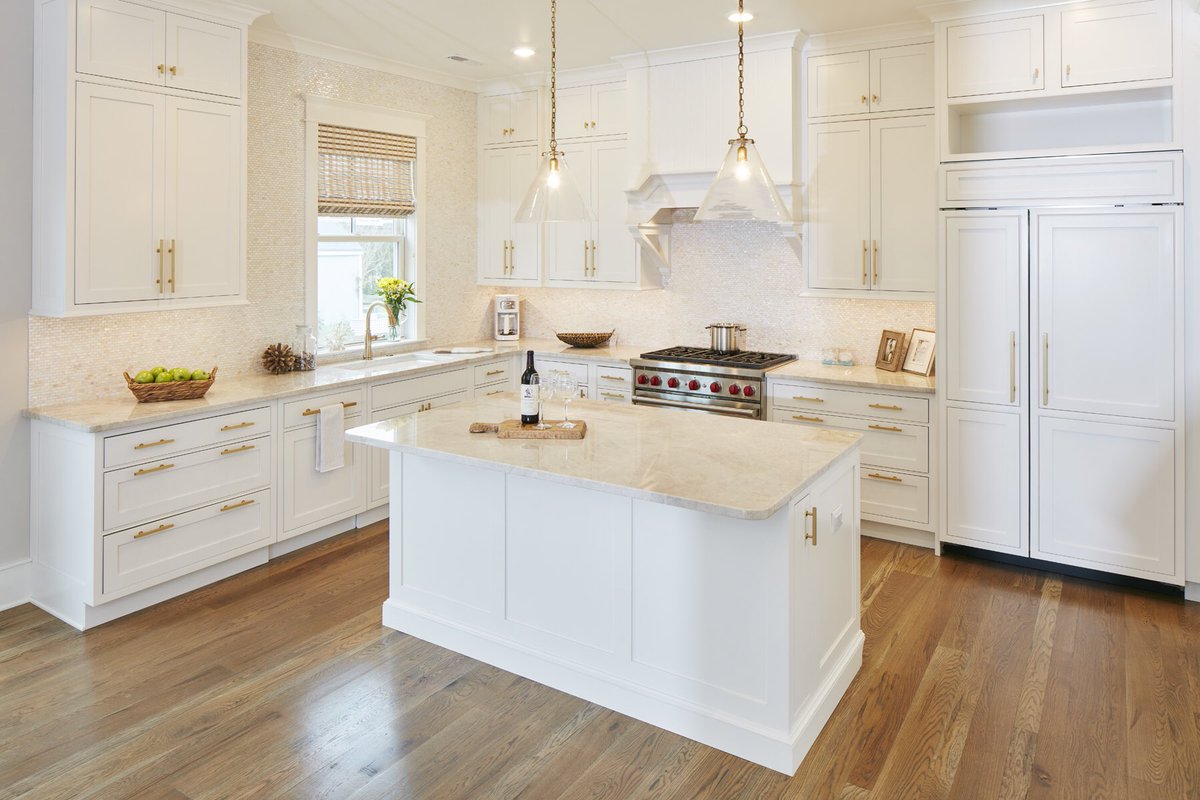 October 10
I love, love, love the way this kitchen turned out. White kitchens are timeless and work in any home, with any style. Here we added brass hardware, fixtures and lighting to warm up the space and mosaic backsplash adds a little glam. What do you think? https://t.co/l4CvTkwCBo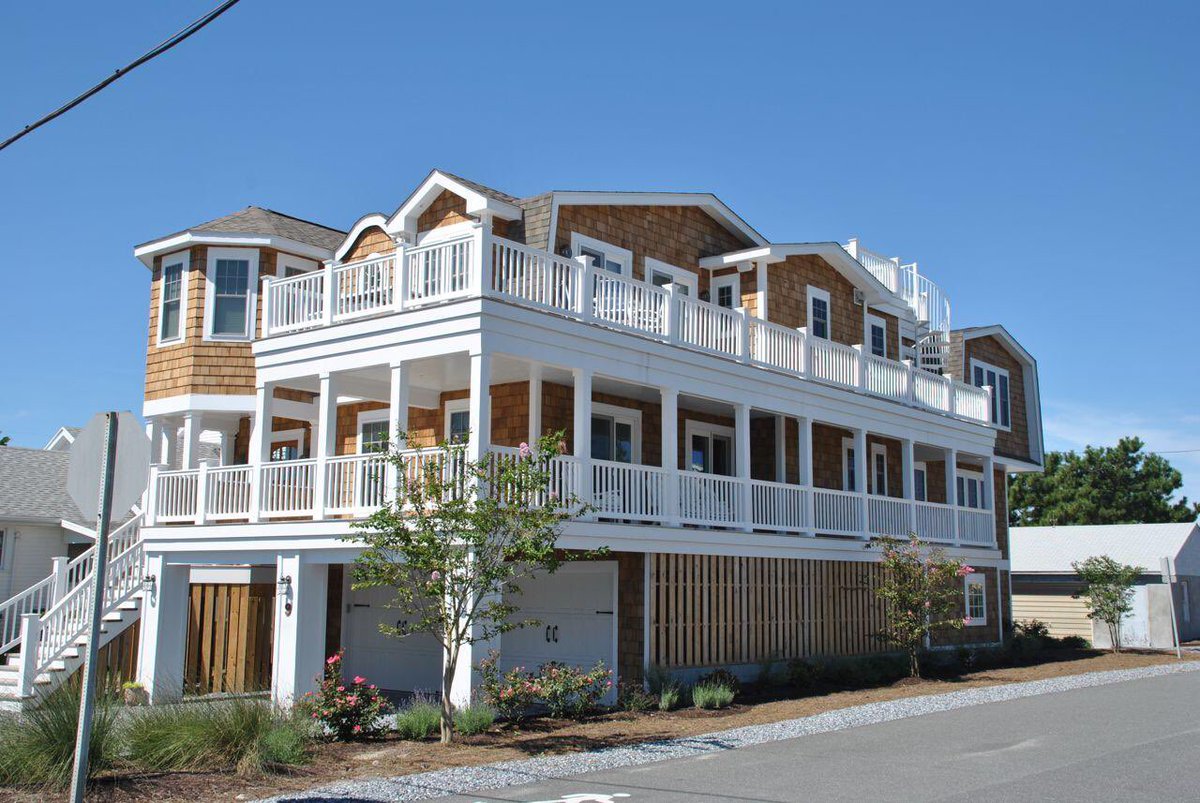 October 8
Can you see why we called this house "All Decked Out?" What would you do with all that outdoor space? https://t.co/TebgTEWapk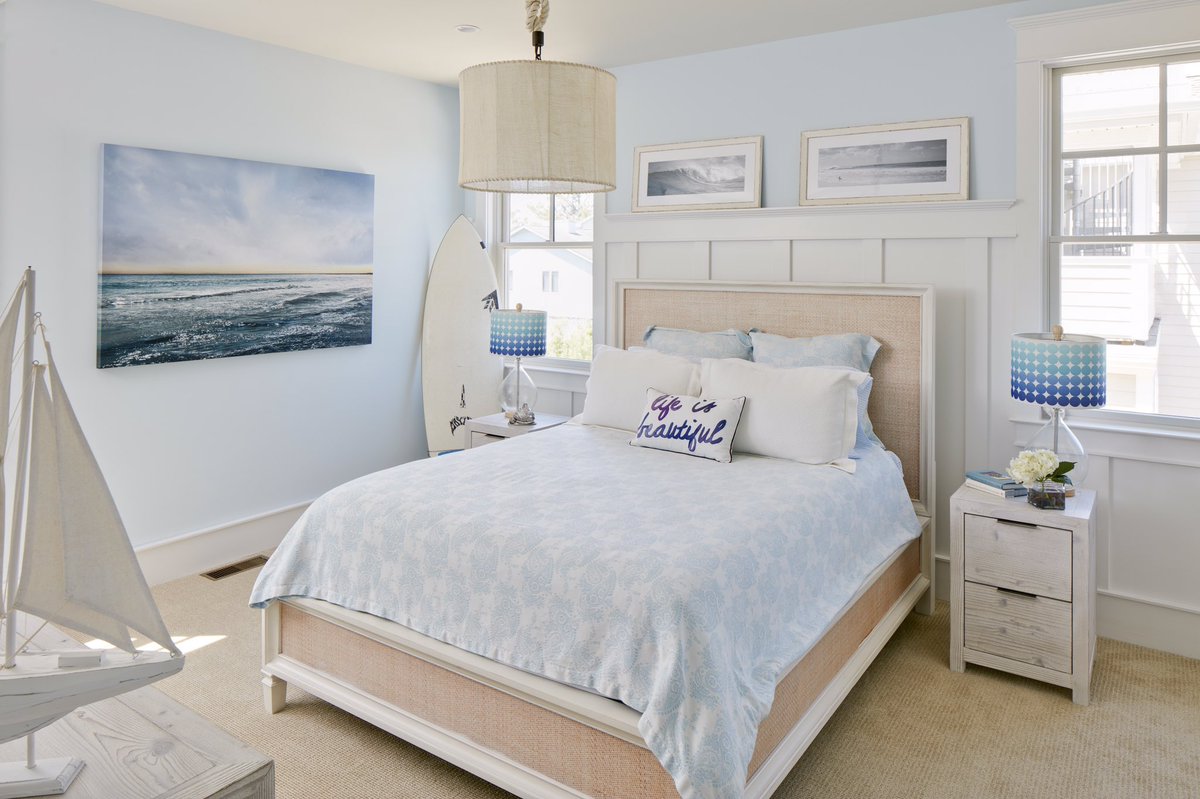 October 7
Still one of my favorite guest bedrooms. White + neutral + blue. Can't go wrong!Bed: @Wayfair Chandelier: #RestorationHardwareTeen Wall art and side lamps: Tulip in Rehoboth Surfboard art: @artdotcom https://t.co/3aAo5WU8x8
@marnieoursler