SOURCE: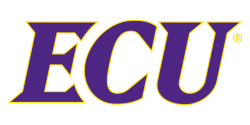 She's still just as busy, only now she's juggling her own business, Marnie Custom Homes, and a TV show on the DIY Network, "Big Beach Builds."
"My days are kinda crazy," she says. "If we're filming, the days are long – 15 hours easily. I'm out on job sites all the time, or going over blueprints or kitchen designs. The one constant is work."
On "Big Beach Builds," Oursler transforms dated homes along the Delaware coast into her clients' fantasy beach retreats. The series aired in 2017 and is in its second season. On the show, Oursler can do it all, from foundation fixes to finishing design touches. Her favorite part – like any home repair show fan – is the big reveal at the end when clients see the jaw-dropping end product.
"Seeing their reactions – most of these homes are a dream come true for clients," she says.
In one episode this season, Chris and Nancy Brown look to Oursler to expand and lighten up their beach abode's unwelcoming exterior and cramped kitchen.
Oursler jumps to work, using a pink spray can to mark items for demolition. Then she and her crew rip up planks, smash walls with sledgehammers and level the sinking front porch. The dark brown siding is replaced with white vinyl and cedar shingles.
The kitchen is gussied up with a big island, wet bar and open shelving. The dining room wall is pushed out to accommodate a huge table made from a single slab of oak and illuminated by a custom-built light shaped like a boat.
The result is clean, contemporary and bright. When the Browns arrive to see the transformation, they gasp with delight.